Hello. This is the final tirade of this slightly drunk in the garage reflective blog. So this last worded commentary is a summative reflection of the overall content, and a final kudos to a very time consuming obligation.
While I'm in the process of reflection, I believe the Wakachangi lager was a good way to start this assessment. cool and refreshing, it eased me into the topics of DO and DCO2 in wine and helped to shape the overall format of what ended up being a bane of a blog. The second choice of inspiration for my filtration topic came in the form of a herbal liqueur tasting. This was maybe a little bit too adventurous. Martinis, cigars and some fine wines, Rum, Scotch and Czech' Slivovice have all played their important, individual parts in the overall tone and motivation in completing this blog assignment. Aside from the large collection of recycling I now have on my garage work bench, maybe what I should be focusing on, are the topics covered by this blog and the hours spent researching, discussing and learning more about these subjects.
For me, having had a fair amount of experience working for wineries in NZ and around the world, looking at subjects that aren't often involved as apart of the work I do has been interesting. Learning more about the legislation, marketing and distribution of the global wine industry in particular, has helped me to have a broader comprehension of the bigger picture. It has also been reassuring that I am still, somewhat literate after years of not having to use my brain to create sentences. Thanks predictive text and general laziness.
In reflective conclusion, I am more than happy that this is finished and I remain optimistic that I won't have to blog anything else ever again. Also for the sake of my general health, it is a good thing that this is the final of an alcohol based/themed blog. Some people have been asking about my beverage intake. The great thing about social media is that it seems to have given everyone the notion that they have a right to comment on whatever they like. Also as mentioned, some very informative topics have been covered which has given me a little bit more knowledge and an acceptable return on my precious time. I also hope that the content and tone have been enjoyable to those who have chosen to peruse through.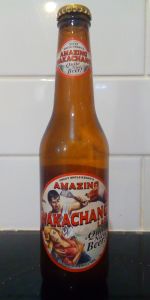 Cheers.
Published by Adrian Green.